Reading Time:
3
minutes
Hand sanitizer has become the most important thing to protect ourselves in today's pandemic; the other things include masks and social distancing! With the COVID virus spreading like air, it has become mandatory to cleanse hands using sanitizers, particularly after being in public areas, before meals, after coughing or sneezing, after using the toilet, and whenever the hands are dirty. But, this safety comes at a cost; this time, your skin is at stake! Too much contact with water and alcohol in the sanitizers (chemical) can damage your skin the BIG way, especially in the drying winters.
6 Skin Dangers of Hand Sanitizers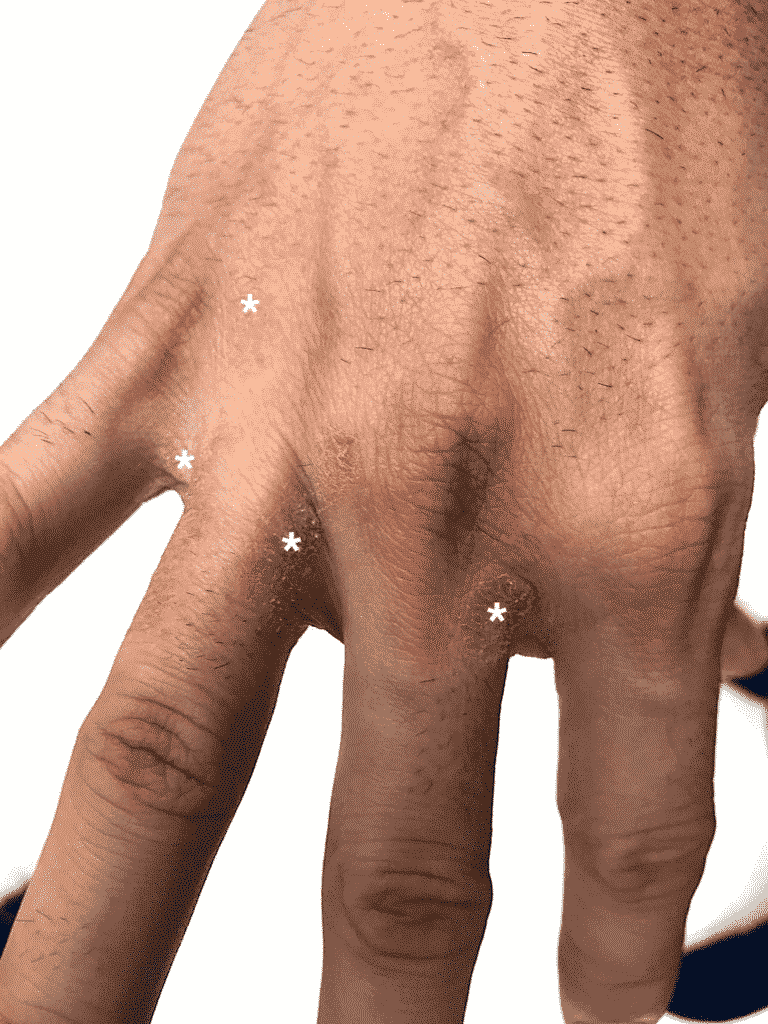 If you're using hand sanitizers for a long time now, your hands may start showing symptoms of dryness. Yes, too much of hand sanitizer can dry out your skin. Alcohol in sanitizers can wear off your skin's natural oils if used excessively, causing dryness.
Constant rubbing of hands along with prolonged exposure with water can cause your skin to inflame. Sadly, skin inflammations worsen with low humidity which is common in winters. If you're wearing gloves for long hours, it may further affect your skin's health.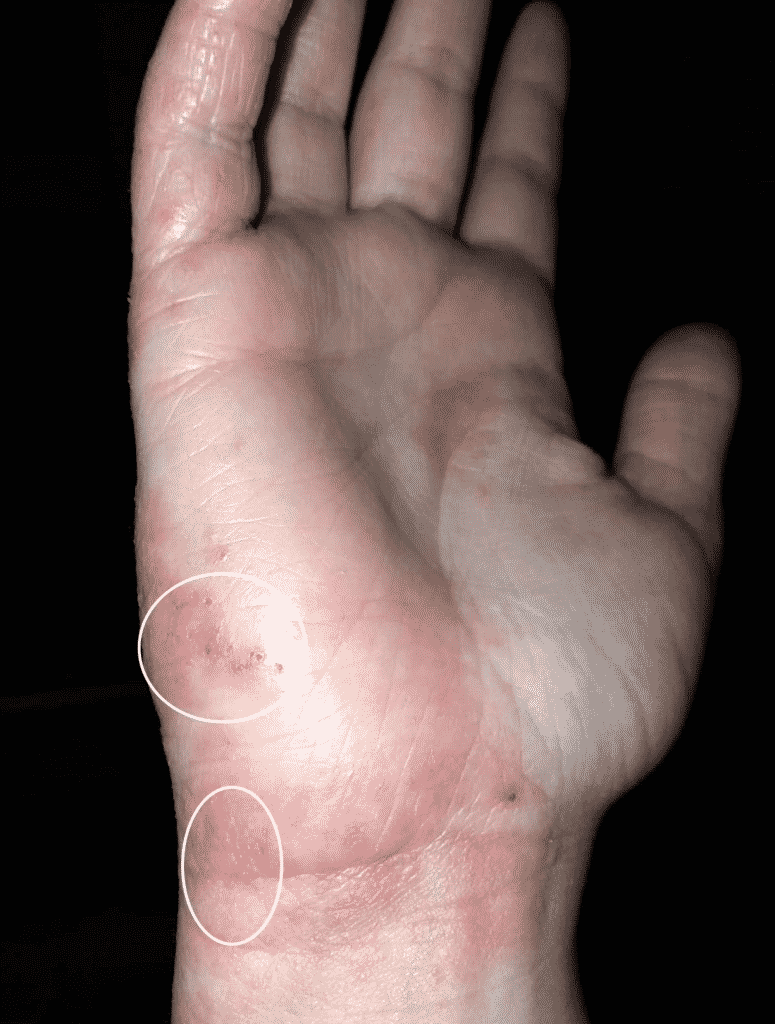 3. Scaly Patches
Certain chemicals such as alcohol present in hand sanitizers can irritate your skin and force development of white coloured scaly patches on your hands, leading to discomfort.
4. Skin Thickening
This is a condition where your skin becomes thick and leathery, usually a result of constant scratching or rubbing from hand washing.
5. Hypersensitivity and Rashes
Repeated use of soaps, detergents, or solvents can make your skin hypersensitive. Burning, itching or stinging sensations in your skin turns out to occur quite often.
6. Skin Allergy
Too much exposure to allergens present in hand sanitisers can turn your skin red, develop itchy rash, blisters or bumps and other signs of skin allergy.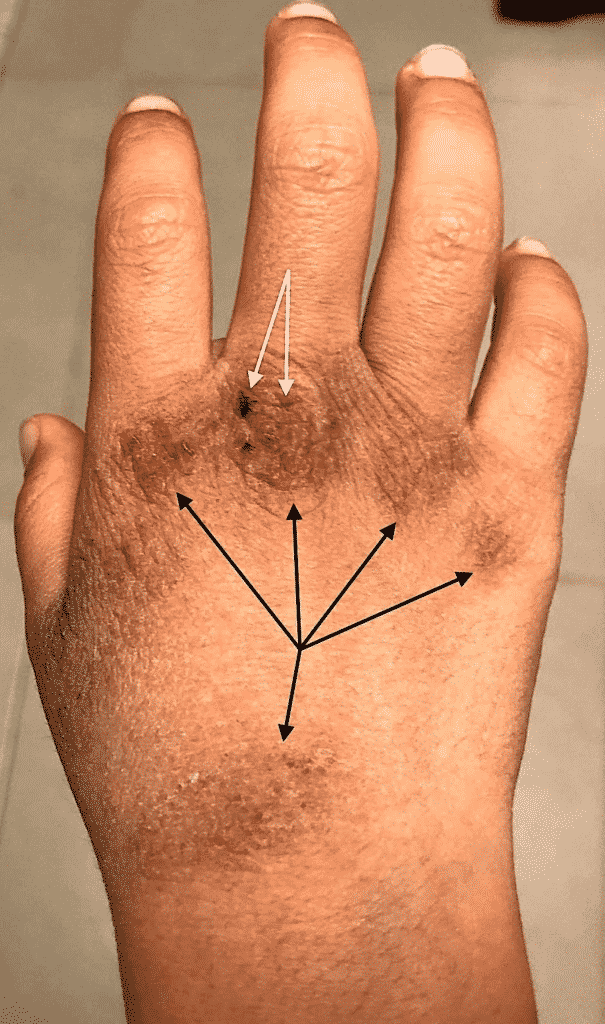 Simple Ways To Save Your Skin From Hand Sanitizers
1. Use Soap & Water Instead
Avoid extensive use of alcohol-based hand sanitizers as they are known to dry out your skin. When given a choice, use mild, fragrance-free soap to wash your hands. Soap bars are more gentle than hand sanitizers, and they can be more effective if used properly for at least 20 seconds.
2. Apply Moisturizer to Hydrate your Skin
Dry, cracked skin gives an easy way for bacteria and other germs to get inside your skin, causing infections. Moisturize immediately after washing your hands to lock in the moisture; it helps heal dry skin effectively.
3. Use Fragrance-Free Petroleum Jelly
Moisturizers with added fragrance and dyes can irritate your skin if used repeatedly. Use petroleum jelly (such as Vaseline) instead, which is an excellent moisturizer that does not contain skin-irritating ingredients.
4. In the case of inflammations, seek your dermatologists immediately for help
If inflammations show up repeatedly, it's time to consult a specialist. Don't take even the mild appearance of such skin conditions lightly. Treat them at the beginning before the problem grows big into something incurable. Try CureSkin App, get dermatologist-given skin treatment kit for your skin allergies, delivered to your doorstep.
Content and Image Credits:
https://www.cureus.com/articles/29917-frequent-hand-washing-for-covid-19-prevention-can-cause-hand-dermatitis-management-tips#:~:text=Frequent%20hygienization%20of%